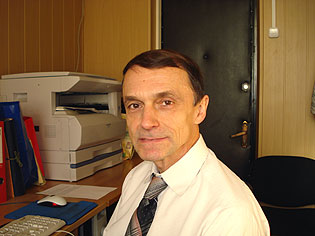 Head of Department – Professor Akimov Alksandr Vladimirovich, PhD, postdoctoral degree in Economics
The Department provides the opportunity to study International Economics and Social Sciences and comprises 9 lecturers with advanced Ph.D. degrees and 5 Ph.D. lecturers from the Institute of Oriental Studies, the Russian Academy of Sciences, and other universities of Moscow. Textbooks used in classes are mainly comprised by the Department staff members.
All lecturers are involved in research work, some are also employed in business.
Curricula are designed in compliance with the State Educational Standards of Russia. Additional authentic courses were developed exclusively to meet Oriental University's profile.
The Department offers courses in the following disciplines:
А) Environmental and Natural Sciences:
— Economic Geography
— Environmental Science
— Demography
B) Courses in Economics
— International Monetary and Credit Relations
— Security Market
— International Economics and International Economic Relations
— International Law
— History of Economic Studies
— Oriental Countries : Traditions and Modern Trends
— налоги и налогообложение
— Tallage and Taxation
— Economics
— Finance and Loans
C) Courses in Country Studies
— Economies of Asian Countries
— Economy of the Russian Federation
— Economy of China
— Economy of Japan
— Economy of Arab countries
— Economy of India
— Social & Cultural Features of Oriental Economies
D) Microeconomics and Business:
— Microeconomics and Business:
— Applied Microeconomics
— Business Analysis
— Management
— Marketing