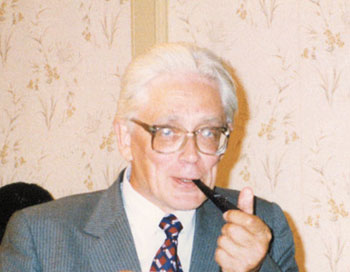 Head of Department – Professor Drugov Aleksey Yurievich, PhD, postdoctoral degree in Politics
Students study Indonesian and Malay languages in groups of 4 to 6 people. Much attention is paid to developing accurate speaking and writing skills. First year students are are also taught Country Studies Course, giving general information about Indonesia. The main focus of the undergraduate studies is on History and Economy of Indonesia.
Audiovisuals are integral to class activities.
The representatives of Indonesian community in Moscow recommended by the Indonesian Embassy are welcomed to language classes as native speakers.
The faculty members issue monographs and coursebooks in Indonesian Language and related subjects.
Students participate in scholarly events held by the Department of Southeast Asia of the Institute of Oriental Studies, the Russian Academy of Sciences. They also take part in a variety of activities carried out by the Association for Russia-Indonesia Friendship and by the Embassy of Indonesia in Russia.
Students are offered opportunities to do training courses at universities in Indonesia.
The Department's graduates either join governmental organizations (e.g. Russian Federation Ministry of Foreign Affairs) and private companies working in the field of banking, commerce and tourism, or choose to continue academic studies toward a Ph.D. degree.
The Department also trains students to work successfully in Indonesia, Malaysia, Singapore and Brunei.