Courses in Oriental Languages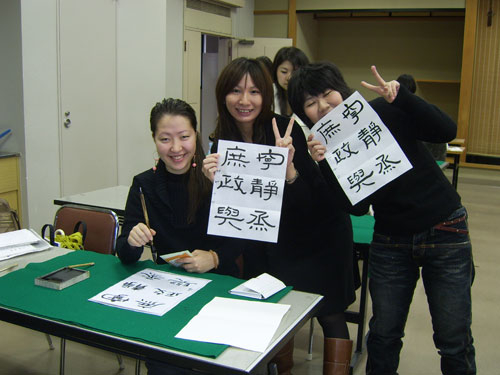 Oriental University offers courses in the following Oriental Languages:
— Japanese
— Chinese
— Arabic
— Turkish

Training is based on the modern approach to language teaching, which combines communicative and traditional methods. Brand-new Russian and foreign manuals are used in class. Emotional atmosphere, involvement and intensive speaking practice lead to tangible results.
Training is mainly aimed at developing speaking skills for everyday and professional communication, and such important skills as doing summaries, annotations and translations/interpretations. Following a free placement test, students are put into groups in accordance with their level, ranging from basic to advanced.
The language course covers 3 levels, 9 months each, and is customized to meet the students' needs. Upon completion students are awarded a certificate.
In 2008-2009 a course fee of 12,000 RUR will be applied per every 3 months.
There are 6 to 10 students in each group. Be-weekly classes, 3 academic hours each, are conducted by highly qualified lecturers of Oriental University and top Russian and foreign universities.
Training materials and textbooks are obtained by Oriental University from Japanese Linguistic Foundation, Embassy of Indonesia in Russia, universities and publishing houses of Korea, Turkey and other countries.
Tel: +7 (495) 623-53-82